"Life belongs to the living, and he who lives must be prepared for changes." – Johann Wolfgang von Goethe
What's next after the lock down? What is the new normal? What can we do moving forward? and many other questions…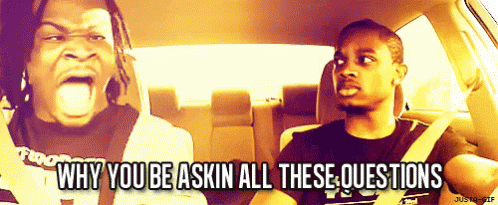 More than 50 days have passed since the first phase of the lock down. Been thinking a lot of questions and also discussed with some of my friends pertaining to this interesting part of history that I am going to be in. I believe some will be more positive than others and also some who are suffering from this event.
In this blog sharing, the focus will be on preparing ourselves for what is coming, as a disclaimer, I am not a fortune-teller nor having any super powers to see the future. What I am sharing here will be my thoughts and what I feel is needed for myself plus my future generations. Please message me should you have any comments or thoughts about this article. Thank you.
Are you ready?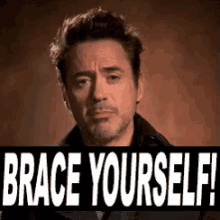 What I have in mind… I put it all in an acronym…
P.R.E.P.A.R.E.D
Problem-Solving – Resilience – Electronic – Positiveness – Authentic – Reporting – Emotional Intelligence – Digital+Coding
PROBLEM-SOLVING
I am drawn to believe that we need skills to solve problems. Be it creative thinking, critical thinking, design thinking, any models or tools. Which one is the best? My answer will be, "The one that you will use effectively…" Especially in times like this, a lot of people, including myself have problems that can be transformed into opportunities… should we know how to solve and turn it into solutions to help people (and the money will come 🙂 )
RESILIENCE
"Blessed are the flexible, for they shall not be bent out of shape." – Michael McGriffy M.D.
Imagine if we learn how to be adaptable and build our strength, Working towards being flexible… a lot of the issues will seem easier and we are calmer, thus having the ability to see things clearer then come up with better solutions. In my opinion, resilience means practicing adaptability and flexibility.
ELECTRONIC (Platforms)
After talking with many friends who are in the same industry (even in different ones), and having to experience it first hand… there is a need to learn how to communicate, present, run meetings, talks, seminar, coaching, mentoring, team building… using VIRTUAL Platforms. Any platforms, apps, programmes, tools for that matter… there are a lot of information, tutorials and guidelines on how to use them online. We just need to put in the time and effort to learn. Believe me, we need to learn how to operate in E-Platforms, the future is NOW.
POSITIVENESS
Being positive here in this article is being productive and generating ideas. That leads to creativity and innovation, another important traits for being a leader. No matter what industry we are in, there is a need to be producing new improved products and services. The best (and fastest) way is to be positive – transforming adversity / crisis into opportunities. Of course it is easier said than done. One tip I have learnt from one of my mentors… do not do it alone, work as a team, synergize and collaborate.
AUTHENTICITY
"Authenticity is your most precious commodity as a leader." – Marcus Buckingham
By sharing this, it is also a reminder to myself. I need to be true to myself and others. No need to pretend, just be the unique and original self. Like the word "YOU" which can mean "Your Own Uniqueness". Just be YOU, no need to be others. I truly believe that by being consistent, sooner than later, people can feel and sense your authenticity. We are all created to be one and only special person. Never let anyone tells you otherwise (another reminder to self).
REPORTING (Data)
One of my friends said… Data is going to be the next phenomenon which is going to be more valuable that oil and gold. This is one of the areas that I really need to work on to learn. My data literacy still needs a lot of work. I believe that the future is going to be bright for those who are experts in this area. I have heard some companies hiring data scientist… and there are more opportunities similar to this coming soon.
EMOTIONAL INTELLIGENCE (EQ)
Anyone who wants to lead a team (direct or indirect) will need this skill. Being high on IQ is important and if we want to lead in a longer term, EQ will be the focus. Of course, there are more than IQ and EQ, we will not be discussing that in this article. Should you are able to learn how to control / manage your emotions, more great happenings will come your way. There are many good resources out there that we can learn from on EQ.
DIGITAL+CODING
This is something that I do not have patience for… when I studied IT many moons ago (oops… not disclosing my age!), I need to do it to pass my exams but now, with the dynamic change in technology… I can barely catch up with this. Well, a wise man used to share with me… if you are not willing to do the job, find someone that will do it but be prepared to PAY THE PRICE! Anyhow, I can imagine, in the near future, this skill will be easier to learn with more straight-forward interface and steps. As long as we are willing to learn, we will find a way to do it.
How are you going to be P.R.E.P.A.R.E.D?
All the best in your future undertakings.
"Your habits, your future!"