"Always do your best. What you plant now, you will harvest later." – Og Mandino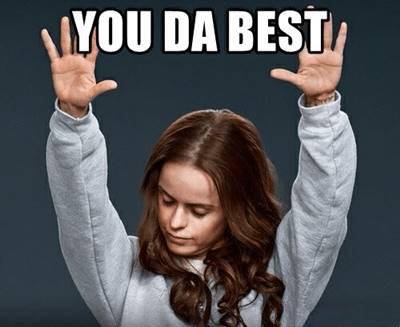 I have been reflecting and whenever I have a chat with my kids, especially when it comes to their school assessments, tests, exams… the one question that I will ask them… "Have you done your best?"
I believe that… "Victory is knowing that you have done your best, if you have done your best, you have won!"
And at times, I may forget and being critical to myself… with the outcomes that I have gotten, be it work, studies or personal… I need to be reminded on the question… "Have I done my best?"
Based on the knowledge, skills, experience and exposure that I have had… and if I have given my all, the best that I can… then I will learn from the results, then do better the next time. Or I can have the following options:
Consult my inner circle and get some ideas (before, during and after) about the project that I am embarking in.
Talk to my mentor(s) and coach(es) to gain some insights and discoveries.
Do additional research with the time (according to the due date) that I have on the project.
Ask more questions to myself, i.e., "What questions have I not asked?" "What can I do differently?" "What would this person ______ do?" "What have I not done yet?"
Pray and meditate to get some inspiration, ideas and wisdom…
And at times, I realised that, that is the best I can do… thus I need to let go and let God.
All I can do is to put in my best effort with the time and resources that I have (to be resourceful)… and whatever the outcome is… it's a feedback… and I can use the feedback to my future advantage, to be a better version and work towards to direction I want.
"Have you done your best?"
"Under any circumstance, simply do your best, and you will avoid self-judgment, self-abuse and regret." – Don Miguel Ruiz
"Your habits, your future!"