"Focus on being productive instead of busy." – Tim Ferriss
It has been about 80 days since the day the Movement Control Order (MCO) started. I have to confess that business is badly affected and I thank God for providing me enough opportunities to date.
How have you all been keeping lately?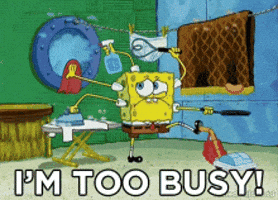 One of the reasons for me to have this blog site is to record relevant memories of my activities, and who knows, one day, some one would like to know about my life story…
"Productivity is being able to do things that you were never able to do before." – Franz Kafka
Below will be my activities in the past 80 days and not in any particular order:
Working with my partners on promoting some virtual / remote online training
I am blessed to have good partner friends who have included me into their digital marketing plan. Together with one of my good brother, we have presented to many clients and we have branded the programme as "Crash Course Series" which can be done in 60 – 90 minutes. An effective, straight to the point learning and application tools for people who attend the session. The learning here is for us to create our own opportunities and not everyone will buy-in to your ideas. We just have to keep going in this journey of our lives. As what Simon Sinek wrote in one of his books, "The Infinite Game", it's a continuous process of learning.
Delivering virtual / remote online training
Thank God for some great opportunities to provide learning sessions for clients and the overall feedback was good, some were even surprised that virtual training can be effective and engaging. I truly appreciate the feedback and encouragement. What I have learnt from the delivery, we have to put in extra (boost) of energy level and constantly engaging with the participants as they cannot feel your physical presence, thus we have to use various methods to create the engagement.
Getting news that some loss of business and cancellation of events
Every time during this period, receiving this kind of message is really not easy and it weighs down my heart (initially). As a professional trainer, coach that constantly preaching and selling the idea of being positive and motivated… now my actions will speak louder than my words. Like I say to most of my friends, we are now living in an interesting times. It's a journey of learning discovery. Nil desperandum!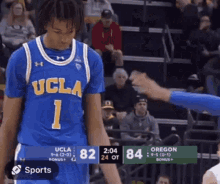 New Normal of doing things
The other day during dinner time, we had a conversation about the lock down and not being able to go out like we used to. In fact, we have not gone out to the supermarkets or malls as a family for leisure, not eating out at restaurants, watching movies and many more that we used to before. That is one of the new normal of lives. Coming back to training, I have also helped one of my partners to deliver a certification programme, the new normal was having leaders from different countries joining the session, borderless participation and learning. My good trainer friend and I had this conversation about using technology to deliver our training, never expected that this would come sooner than all of us thought it would.
Improved cooking and time to perfect the hobby
I have to confess that I used to tell people that I do not like to bake as baking was not for me… guess what? Because of this interesting times, I have ventured into baking breads, muffins and experimenting new recipes, making new dishes for my family (thank God that they liked it… HAHA!). Not only that, my wife had seriously ventured into edible gardening and soon, we will get to enjoy the fruits of her labour.
TIK4TIPs Chit Chat Time / Show
My good brother, partner and friend, Ravi had inspired and invited me to do a talk show with him, I am blessed and honoured to be collaborating with him. We want to leave our legacy behind by adding value to share our discussion / question of the day with people who tuned in. I will be posting the videos in my YouTube channel:
https://www.youtube.com/channel/UCp7dGv9pxwNdM7Gf2CxE4gw?view_as=public
Learning and improving video creation skills
During this period, I have also received requests to provide short videos and digital content to clients. The only way to learn, is to do the work and by doing, I learn from mistakes. Also the need to do more research on tips and tricks in video creation. I am thankful for the requests that I get to learn more about video creation skills.
"You will enrich your life immeasurably if you approach it with a sense of wonder and discovery, and always challenge yourself to try new things." –Nate Berkus
There are a lot of things to do and learn, what are the new things and skills you have obtained during this period? Do share with me in the comments. Looking forward to learning from you.
Stay healthy and safe.
"Your habits, your future!"