"Be proud of who you are, and not ashamed of how someone else sees you."
There are many triggers that will distract and affect me; i.e. the COVID-19 pandemic, world negativity, uncontrollable events, people and many others… where the outcome somehow condition my feelings, thoughts and emotions.
After going through some "rollercoaster" moments past few days… then it dawned upon me that I need to do something to overcome and feel better…
One of the actions I am taking is to pen down my thoughts and transfer them into this blog, who knows in future, I may need to refer to it again. Also, with the intention to help those who read this blog… look forward to you being better, more focused and positive…
"If you're searching for that one person that will change your life, take a look in the mirror."
Let's dive straight into the topic, "How I keep myself focused and positive?" There are more than one way to perform that and what I am going to share may not work for you. Well, at least they are working for me… and I know if I were to do it long enough, I will see results. Okay… please find the tips and sharing as below:
Talk to friends – with technology and telecommunication devices, we are capable of contacting our loved ones, friends, coaches, mentors… and even the Befrienders line. Last week, I have a few Zoom meetings with my old school buddies and though they did not know what is going on in my mind (the challenges I am having), that few meetings, made me feel better. Talking does help. Who are you going to call?
Continuous learning – attending workshops, learning new knowledge and skills can help. I believe when I am focused on learning, my mind shifted to learning mode and not self-pity mode. There are many online learning, e-learning portal, e-books, videos and materials available. What are your plans in learning new things today?
Writing, journaling and blogging – like what I am doing currently, I will access my blog when I want to store my thoughts and ideas (for future access and usage), I have my diary that I am writing (expressing myself, like having a conversation with God…) and by writing my thoughts down, it helps to clarify and seeing from a third party point of view. I would like to recommend you to write if you have not experience it before… one does not have to write essays or stories… just thoughts and points. When would you like to start writing?
Passion projects and hobbies – I have a few hobbies and the one that I do the most (passion) will be cooking. I do not know how to describe to you… when I start visualising cooking the dish… the ingredients, the methods, I can see the action clearly in my mind's eyes and I will forget everything else… it is like a therapy for me to de-stress. Cooking also helps with planning, focusing and executing. What is your passion project / hobby?
Physical activity, exercise, movement – as the saying goes, "an idle mind, is a devil's workshop…" rings true to me… the moment I am not doing something important / learning, my mind will sway and that "little voice / inner whiner" will start playing tricks in my mind… what I normally do… stand up, go for a walk, do skipping or run around my house… it does help when I focus my steps and counting when I skip. What exercise will help you to be fitter?
Listening to music, podcasts, audio books – I have my own playlists in Spotify, Apple Podcast and audio books (like Blinkist). The moment I start playing the podcast, the focus will be on the content from leadership, coaching, health and wellness topics… then my mind starts opening up with possibilities, ideas and lots of "A-HA" moments. What would you like to experiment?
Traditional reading – nothing beats reading books, holding the physical copy, flipping pages, reading and imagining the content while reading… anticipating what the author is about to reveal and looking from the author's perspectives… great enjoyment and visiting the author's world. E-books do help, just that the satisfaction of holding and flipping the pages… hmmmm…. When are you going to start reading?
Praying and meditation – it's like my daily morning ritual now. Praying for wisdom, patience, courage, and guidance… focusing on my own breathing (deep breathing) and reading Bible verses helps. Combining devotion / quiet time music definitely helps. How are you practicing spiritual wellness?
Tapping on my creative side – how I do this, is by doodling… in my diary, on a blank piece of paper… drawing and combining with words… I find it soothing and helps to transition my rigid thoughts to a bigger picture… I learned that when we are angry, we are actually focusing on our left hemisphere of our brain… we need to change the state by shifting our focus to the right hemisphere… you are welcome to do more research about this. How are you discovering your creative side?
Enjoy your favourite beverages – My morning drink will be black coffee… once in a while, milk coffee or tea… When I look forward to making the coffee, it is like a ritual to focus and shift my mind to the positive, why? I know that the result of making the coffee… I can enjoy by drinking the fruit of my labour. What is your favourite drink?
"You are allowed to be both a masterpiece and a work in progress simultaneously."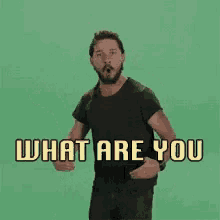 In my opinion, and a disclaimer (haha), as we are still human, at times nothing helps and we feel miserable. Just do not let that feeling of being miserable be a habit… once you realise that the feeling or environment is not helping you, you need to do something about it. I am sure there are a lot of people who are there to help you, just need to voice out and ask for help. All the very best to you and God bless.
"Your habits, your future!"