"Life can only be understood backwards; but it must be lived forwards." ― Søren Kierkegaard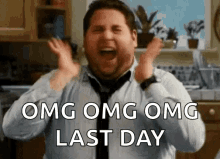 It's the last day of the year and what is your plan? For me, before the clock strikes 12 midnight, I will review how was 2021 for me. There are many questions to ask and I have selected some I feel that are useful.
The questions are as below:
What is the most important lesson learned?

What is the best thing that happened?

What challenges did you overcome?

What new skills did you learn?

What did you do for career growth?

What did you enjoy the most?

What was your favourite moment?

How did you have fun?

Self observation
Please do not worry about the answers, I believe the review is for our own reflection and discovery on what we can learn about ourselves in the past one year. I am sure there will be something you can discover about yourself and others. Invest some time in yourself and experience the learning of the year.
"It is always important to know when something has reached its end. Closing circles, shutting doors, finishing chapters, it doesn't matter what we call it; what matters is to leave in the past those moments in life that are over." ― Paulo Coelho
I would like to take this opportunity to wish you a very Happy New Year 2022! May all that you wished and worked for come true.
"Your present circumstances don't determine where you can go. They merely determine where you start." – Nido Qubein
"Your habits, your future!"