Happy New Year folks! How was your 2018?
After reflecting and reviewing 2018 for myself, I have listed some of the events / achievements / learning / experience for your reading pleasure… if we have anything in common, please do not hesitate to share them with me.
I am looking forward to an exciting 2019, where I will enter a new phase of my life's journey – will share with you all later.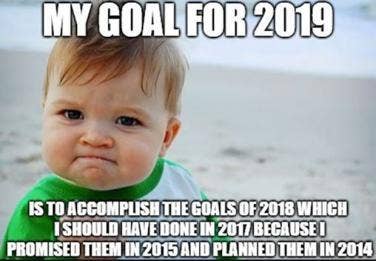 "The way we experience the world around us is a direct reflection of the world within us." ~ Gabrielle Bernstein
Here are my 2018 reflections / reviews:
Had some wonderful opportunities in executive coaching assignments (learning to be a better coach and it is a joy to experience the coachee achieving their results)
Completed E-learning video for the organization I am working with (not an easy task at first and got the hang of it after a few takes)
CSR talks (on habit change, leadership and motivation) and Lighthouse (with my trusted group of friends / partners to buy, prepare, cook and serve the under privileged – a joy and fulfillment for us)
Camping with family (in Thailand, a great outdoor experience for the kids)
DISC certification (years of practice and finally got the certification from USA, thank you for the opportunity)
Journey on Leadership Development Program for a multi-national company (supporting, delivering, coaching, mentoring, having fun with the emerging leaders!)
Help with service recovery for some of the company's clients (helping to close some gaps in leadership development)
Went to Gujarat, India for Entrepreneurship Development Program for 21 days with a group of awesome people (known as our G20 family)
Becoming an Entrepreneurship mentor for the business owners (thank you for the opportunity)
World of Habits blog site (had a free site and now decided to have own web site to compile and share to as many people as possible)
Daily sharing QOTD (in Facebook, Instagram and LinkedIn)
Captain Habit (the mascot I created for fun and inspiration)
Finished 1 chapter of a book (given to opportunity to write with international authors, appreciate the chance and learning)
Closed the business deal and delivered 10 team building sessions for a multi-national company (really felt honored as they have requested for me as the lead facilitator… looking forward to serve better!)
Family and friends from Thailand trip to Cameron Highlands (a memorable trip for our family)
Xmas presents for my wife and kids (seeing the joy on their face and being able to give… priceless!)
Birthday celebration with my son (missed my daughter's birthday due to an oversea assignment… sorry girl…)
Change of role in the company for better opportunities and prospect in the near future
Another short holiday to Kuala Lumpur with my family for xmas
Registered to complete my semester (leading to my own academic qualification)
Signed up and completing my online courses with Udemy.
"Gratitude makes sense of our past, brings peace for today, and creates a vision for tomorrow." ~ Melody Beattie
I am truly grateful for all that I have gone through in 2018 and definitely looking forward to a fantastic 2019 (and beyond). Knowing that, a lot of my family members, friends, partners and clients are going to help supporting my bigger success.
Thank God for all the blessings and do share with me your experience / successes / learning…
"Your habits, your future!"