"Man cannot discover new oceans unless he has the courage to lose sight of the shore." – Andre Gide
Due to my work, people have this perception that I travel a lot… in actual fact… I do travel and not as much as some other people. My wife is the one, who loves to travel for holiday, for me… I travel when I need to.
This blog is dedicated to you if you travel often for leisure or work. I believe there are some learning and sharing here for everyone.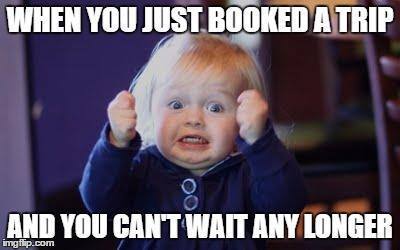 "Remember that happiness is a way of travel – not a destination."
– Roy M. Goodman
Please find the important and good habits that I wish to share with you as below. If you have any other great habits to share, please comment. Thank you and happy travels
(1) Save a copy of your original travelling documents
Scan or photocopy your passport, identification, tickets, hotel bookings and any important documents that you need for this trip. Upload them somewhere you can access when needed; not only in your phone. Just in case if you need them.
(2) Be early
It is a good habit to arrive early. You never know, how many people are travelling that day. It happened to me at least once where I was travelling with one of my partners and due to he was late, we cannot checked in and have to buy new tickets. Be prepared for any unexpected events and when we are early, we can handle the issues with more time minus the anxiety.
(3) Bring a sweater, jacket or scarf
Bring one that is lightweight and have it with you in your hand-carry / laptop bag. At times when the airport or plane has less people, it can be cold. Be stay warm then get yourself catching cold (really hate it when I have runny nose!).
(4) Pack essential medication and vitamins
Have your supplements and medication (not asking you to pack the whole pharmacy… just the essential ones that you normally need). Stay healthy and remember to eat your vitamins… and choose your meals wisely and keep them balanced.
(5) Review your travel plans and packing list
Good to plan your travels and what you need to bring with you. You do not want to over-pack nor under-pack. I believe that when we plan (with the help of visualization), we can pack better. For business travels, at times, some hotels will bundle laundry services as part of the package, thus, less clothes to bring – travel light is definitely preferred. Remember your adapters, cables, chargers and battery packs / power bank (cannot check-in, have to be in your hand-carry bag).
(6) Keep your healthy and wellness habits
Travelling is not the reason for not exercising nor eating healthy. We always have the choice. Please make the right choice – this also serves as a reminder to myself… some times it gets really hard to adapt to new places and practicing our routine. Just do our best to stick to the good habits.
(7) Spend wisely
If you plan to go for any shopping, please do some research and compare pricing. Remember to give yourself a budget on how much you can spend. Prevent from over-spending and then regret later. No point crying over spilt milk! Check the exchange rate to see if the price is fair and not overdoing it.
(8) Take good care of your own personal and important belongings
Be mindful and alert, especially when taking out money and using the mobile phone in public. Use the hotel's safe to store any additional money and travel documents. Just bring with you what you need to spend for the day or use credit card (also beware of scammers and theft) if the outlet is able to accept them.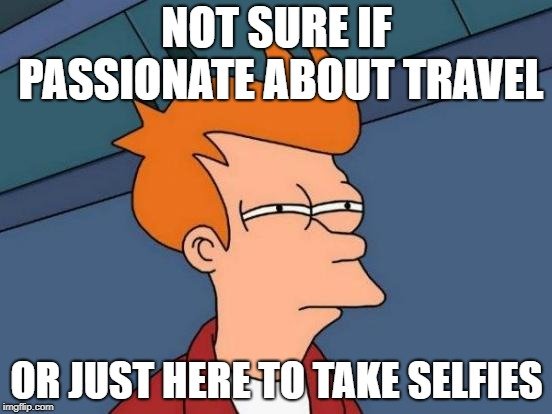 Everyone has their own way and preference when it comes to travelling. Experiment different ways and go with the one that you are happiest with. My style of travelling… having my music and book (e-book)… drink coffee, relax before boarding the plane and enjoy the journey.
Whether travelling for fun or work… we are still creating memories for ourselves and the journey is the reward!
"Life is either a daring adventure or nothing at all."
– Helen Keller
Have FUN!
"Your habits, your future!"