"It always seems impossible until it's done." – Nelson Mandela
Who would have thought that the COVID-19 pandemic would last for this long (and nobody knows when it will end?). Our country has gone into another full lock down. For sure there will be lots of businesses affected by it. With such critical times, many people (including myself) will be feeling uneasy, anxious, uncertain and to some extend, frustrated.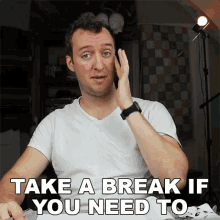 Past weeks, I have been working from home and it takes a lot of effort to balance work productivity and personal life all at the same location. Sounds easy and believe me, it is not. So, take a rest if you must and do your very best.
As a reminder to myself (and leaders out there who are reading this blog), learn to be kind, understanding and compassionate with your team members, colleagues, customers, partners, and your loved ones. The environment, situation and how they are handling their emotions are not easy. Why the need to add more negatives and problems to the people around us?
Let us focus on the positives and encourage the people around us. Provide emotional support and let them know that we care for them. Most of the people (based on my observation, myself included) will be triggered easily, i.e., to think negative or having the thoughts that the job done is not good enough. Instead of letting the feeling of negative to go down the spiral, put a stop by acknowledging them that they are doing all right or provide some pointers on how we can help support them to do better… rather than criticizing that whatever that they are doing is not good enough (people will always fall short; depending on who you are comparing with).
Focus on their strength and let them do more on what they do best. Collaborate or discover who has the talent to perform based on your expectation – unless the expectation is extremely or ridiculously high (also this depends on the expectations and standards of comparison). What I am trying to share is… be kind, caring and seek to understand, not condemn, question nor telling them that they are not doing a good job. Like what my mentor shared with me… "Talk is cheap… opinion is free… and actions speaks louder than words…"
"Constant kindness can accomplish much. As the sun makes ice melt, kindness causes misunderstanding, mistrust, and hostility to evaporate." – Albert Schweitzer
I really need to work on being kind to others, especially to my loved ones and the people who are working with me. I look forward to perform my best to be kind, caring and understanding. I pray that God will give me the wisdom, patience and discernment to be a better leader.
Let us all enjoy our journey in life and spread kindness.
"Your habits, your future!"